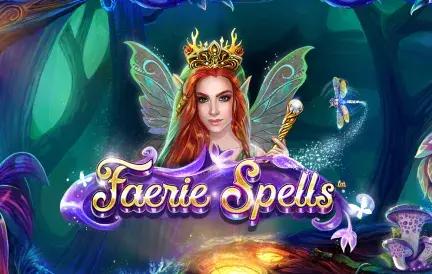 In the enchanting world of online gaming, Faerie Spells emerges as a magical slot machine experience. Exclusively available at Red Dog Casino, this game transports players to a mystical realm where faeries and spells reign supreme.
Faerie Spells stands out with its ethereal graphics and ambient soundscapes. As you spin the reels, you're instantly transported to an enchanted forest, complete with luminescent mushrooms, glistening ponds, and captivating faeries that dance on the reels. The game's artwork is intricately designed, showcasing a level of detail that's both mesmerizing and refreshing.
Highlights of Faerie Spells:
Progressive Jackpots: With four potential jackpots, players have ample opportunities for big wins.
Faerie Queen Free Spins: Landing the Faerie Queen symbol triggers free spins, further increasing the chances of a hefty payout.
Potion Bottles: Collect potion bottles for extra prizes and watch the magic unfold on the reels.
The auditory elements of Faerie Spells are equally commendable. Gentle forest sounds, the fluttering of wings, and the soft chime of magic combine to create an immersive soundscape. Whether you're playing on a desktop or mobile device, the slot runs smoothly, ensuring a seamless gaming experience.
In conclusion, Faerie Spells is more than just a slot game; it's a journey into a magical world filled with wonders and rewards. It masterfully blends captivating graphics with rewarding gameplay mechanics. For those yearning for a touch of magic and a chance at spellbinding winnings, Faerie Spells at Red Dog Casino is a must-play.