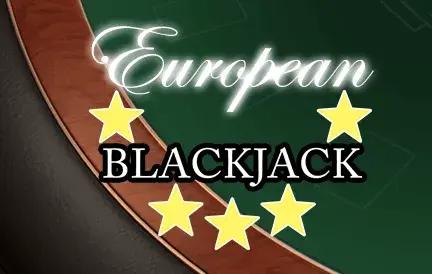 European Blackjack, delivered by the skilled creators at Nucleus, offers a rich and engaging take on one of the most adored casino games globally. For those in search of a refined blackjack variant, Red Dog Casino boasts a stellar experience with Nucleus's European Blackjack.
So, what sets European Blackjack apart in the sea of online card games?
Classic European Rules: At its core, European Blackjack keeps the traditional rules intact. Unlike the American version, the dealer does not take a hole card, making the game a tad more challenging and strategic for players.
Stellar Design: Nucleus is renowned for its meticulous attention to detail, and European Blackjack is no exception. The game features pristine graphics, an intuitive table layout, and ambient sounds that altogether transport players straight to Monaco's elite casinos.
User-Friendly Interface: European Blackjack ensures that players, whether rookies or veterans, have a seamless experience. The game's interface is straightforward, with clear prompts, making decisions hassle-free.
Live Dealer Option: Adding a sprinkle of reality, Nucleus provides a live dealer version for European Blackjack. Players can indulge in real-time interactions with professional dealers, amplifying the genuine casino feel manifold.
Key Attributes of European Blackjack:
Distinct European gameplay rules
Immaculate graphics and sound for immersion
Intuitive, easy-to-navigate interface
Live dealer variant for an authentic touch
In summation, European Blackjack by Nucleus stands as a paragon of quality and sophistication in the world of online card games. With its unique rules and unmatched design, it promises an unparalleled experience for blackjack enthusiasts. So, if you're ready to immerse yourself in the elegance of European Blackjack, Red Dog Casino is the perfect platform to deal you in. Will you take on the challenge?