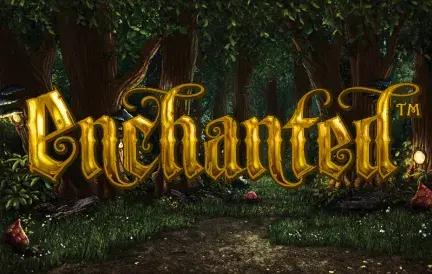 Step into a realm of fantasy and magic with the Enchanted JP slot machine. After my spellbinding journey through its reels at Red Dog Casino, I'm eager to share the magical moments this game offers.
Mystical Features of Enchanted JP:
Fantasy Symbols: Encounter wizards, fairies, and magical creatures that grace the reels.
Spellbook Free Spins: Unlock enchanting free spins and weave your winning spells.
Crystal Ball Wilds: Predict big wins with these mystical wild symbols.
Enticing Jackpot: Enchanted JP holds the promise of a grand prize that can change fortunes.
Enchanted JP is not just another slot game; it's an immersive experience that whisks players away to a world where magic reigns supreme. Its detailed graphics and whimsical symbols effortlessly pull you into a tale of sorcery and wonder. Each spin is a new chapter, filled with potential and enchantment.
The Spellbook Free Spins feature is a particular highlight, adding an element of surprise and anticipation to every gameplay session. The Crystal Ball Wilds, on the other hand, add a layer of mystery, enhancing the overall magical atmosphere.
Playing Enchanted JP on Red Dog Casino was a seamless experience. The game's intuitive design ensures easy navigation, while the ethereal background music truly encapsulates the fantasy theme, making the gameplay all the more engrossing.
To sum it up, Enchanted JP offers more than just a spin; it offers a fantastical journey. The intricate design, coupled with captivating features and the allure of a significant jackpot, makes it a standout in the world of online slot machines. For those seeking a magical escape with the added thrill of potential big wins, Enchanted JP is the perfect potion. Dive in and let the magic unfold!