Elementium Spin16 Video Slot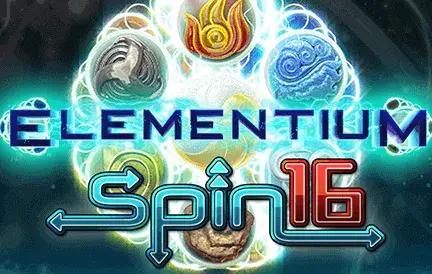 Venture into a world where elements and innovation unite with Elementium Spin16, a standout game at Red Dog Casino. As players journey through this mesmerizing realm, they'll discover that this isn't just any ordinary slot machine but an experience that defies the conventions of traditional casino gaming.
Elementium Spin16 captivates from the get-go with its luminous design and ethereal ambiance. The shimmering symbols, representing different elements, float seamlessly against a backdrop of interstellar space, giving players a sensation of exploring a cosmic alchemy. Each element not only holds the promise of rich rewards but also resonates with a unique vibrational energy, making the gameplay visually and emotionally resonant.
What truly sets Elementium Spin16 apart, however, is its revolutionary Spin16 mechanism. Moving beyond the standard reel rotation, this feature lets players dictate the direction of each spin – vertically, horizontally, left, or right. This control imbues a layer of strategy, allowing players to engage with the slot machine on a deeper level.
Key Features:
Spin16 Mechanism: Empower your gameplay by choosing your spin direction.
Cosmic Visuals: Navigate through a universe of elemental wonders.
Strategic Spins: Engage with the game on a deeper, more strategic level.
To conclude, Elementium Spin16 at Red Dog Casino is a testament to how traditional casino games can evolve into something fresh and exciting. It's not just a game but an interstellar journey that challenges and rewards in equal measure. By marrying the mystical allure of elemental forces with the Spin16 innovation, Elementium Spin16 delivers an unmatched gaming experience. For those eager to chart a new course in slot gaming, this slot machine beckons with promises of cosmic riches and elemental enchantment. Let the elements guide your spins and destiny!