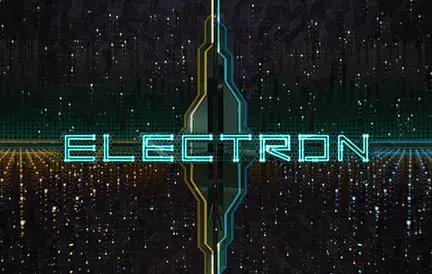 Enter the electrifying world of Electron, a slot that promises to energize your gaming experience with its high-voltage gameplay and luminous design. Exclusively available at Red Dog Casino, this slot machine serves as a pulsating hub of excitement for every tech enthusiast and gamer.
Electron dives deep into the heart of a futuristic circuit board, with symbols reminiscent of microchips, capacitors, and LEDs. The graphics are sharp and crystal-clear, imbued with neon hues that bring the digital realm to life. An ambient electronic soundtrack further augments the immersion, making each spin feel like a journey through a motherboard.
Dive into the charged features of Electron:
The 'Dual Processor' scatter, unlocking a surge of bonus rounds.
Wild symbols, represented by the electrifying 'Electron Logo', amplifying wins.
Free spin multipliers, boosting the voltage of rewards.
The 'Circuit Overdrive' bonus game, challenging players to complete circuits for maximum rewards.
Navigating this slot machine is a breeze, thanks to its intuitive design and user-friendly interface. Along with its captivating visual appeal, Electron boasts an impressive RTP, promising players both a visual spectacle and rewarding gameplay.
In essence, Electron stands out as a modern marvel in the realm of online slots. It perfectly marries technological aesthetics with engaging gameplay mechanics, offering a gaming experience that's both visually stimulating and reward-rich. For players seeking an electrifying gaming session, Electron is the slot to spin. And the prime destination to embark on this electric escapade? None other than Red Dog Casino.
Gear up, plug in, and let Electron illuminate your path to vibrant victories!