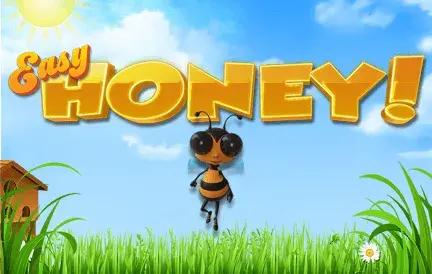 Dive into the sweet world of buzzing bees and golden nectar with Easy Honey. This slot machine provides players with a delightful journey into nature's candy store, combining adorable graphics with a rich gameplay experience, making each spin a sweet adventure.
Nestled among the popular titles at Red Dog Casino, Easy Honey stands out with its whimsical charm. The game's background boasts a vibrant meadow, with flowers swaying and bees buzzing, setting the scene for a delightful escapade. The reels come alive with symbols of honeycombs, hardworking bees, and jars dripping with golden honey. Complementing the visuals is a soft, rhythmic tune that mirrors the harmonious world of bees.
Yet, Easy Honey offers more than just eye candy. Players will find the gameplay mechanics to be as rich and rewarding as the theme suggests. With multiple bonus features and winning combinations, the game ensures that players are always on the lookout for the next sweet reward.
Highlights of Easy Honey:
Adorable symbols featuring bees, honey pots, and blooming flowers.
Honey-dripped bonus rounds, offering players free spins and multipliers.
A 'Golden Hive' feature, where players can earn extra rewards by finding the queen bee.
In a nutshell, Easy Honey is a refreshing and delightful addition to the world of slots. It masterfully combines the sweetness of nature with the excitement of gaming, offering players a unique and enjoyable experience. Red Dog Casino, always on the pulse of innovative gaming, has a winner on its hands with this title. For those seeking a light-hearted, fun, and rewarding gaming session, Easy Honey is the perfect choice. So, why wait? Buzz into the world of Easy Honey and let the sweet winnings flow!