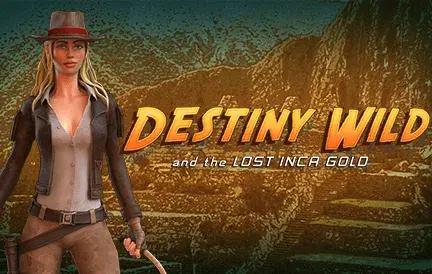 Dive into an enchanting world of adventure with the alluring slot machine, "Destiny Wild," now making waves at Red Dog Casino. As the reels spin, players are transported to a mystical realm where fortunes are written in the stars, and destiny holds the key to grand prizes.
From the moment you begin, the enthralling graphics of Destiny Wild grip you. The ethereal backdrop of shimmering night skies and ancient celestial artifacts sets the tone, and every symbol on the reel resonates with the theme of fate and fortune. The audio elements, complete with mesmerizing soundtracks and engaging effects, add another layer of magic, ensuring every spin is an immersive experience.
Key Features of "Destiny Wild" include:
Oracles of Fortune Wilds: These wild symbols have the power to foresee winning combinations and enhance your play.
Starlit Scatters: Landing these can unveil special bonus rounds, letting players consult the cosmos for extra rewards.
Celestial Multipliers: Use these to magnify your wins and watch your fortunes skyrocket.
Fate's Favor Free Spins: A bonus that offers players a predetermined number of free spins, adding a sprinkle of unpredictability.
The brilliance of Destiny Wild lies not just in its mesmerizing visuals but also in the balance it strikes between simplicity and strategy. Beginners will find the slot machine approachable, while seasoned players will relish the depth brought by its unique features. Red Dog Casino, already famed for its top-tier gaming portfolio, further elevates its stature with Destiny Wild.
To sum up, Destiny Wild beckons gamers into a world where luck, strategy, and fate intertwine. If you're in search of a stellar gaming experience filled with magic, wonder, and potential rewards, Destiny Wild is the constellation to follow. Head over to Red Dog Casino and let the stars guide your spins!