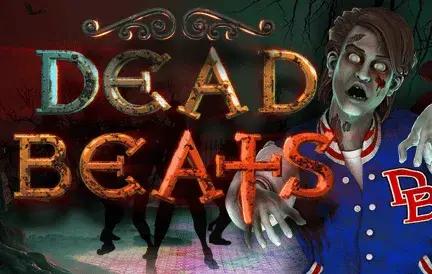 Immerse yourself in the spooktacular world of *Dead Beats*, the newest addition to the vibrant gaming portfolio at Red Dog Casino. This slot machine skillfully combines the macabre with humor, offering players a thrilling ride through a world of zombies, ghouls, and infectious beats!
The unique appeal of *Dead Beats* lies in its ingenious blend of horror-themed visuals and foot-tapping music. As you spin the reels, you'll be greeted by a host of eerie characters, each more quirky than the last. The accompanying soundtrack? A lively mix of haunting melodies that will get you grooving in no time!
Key Highlights of Dead Beats:
Ghoul Groove Feature: Sync your spins with the rhythm and unlock multipliers and big wins!
Zombie Dance-Off Bonus Round: Match your moves against the undead for electrifying rewards.
Wild Wraith Respins: Get a chance for respins with this feature, adding an extra layer of excitement to your game.
The detailed graphics and crisp animations of this slot machine set the stage for an unparalleled gaming experience. Every element, from the dark, moonlit backgrounds to the neon-lit symbols, enhances the overall atmosphere, making each spin a delightful treat.
Playing *Dead Beats* at Red Dog Casino offers more than just an opportunity to win. It's about embarking on a captivating journey where the living and the dead come together in a dance of chance. And with so many bonus features, the opportunities for big wins are endless!
To conclude, if you're on the hunt for a slot machine that seamlessly marries fun and fear, then *Dead Beats* is your perfect match. So, brace yourself for an undead party like no other, and let the rhythm of the night lead you to fantastic rewards. This is one musical haunting you won't want to miss!