Da Vinci Jewels Cascading Slot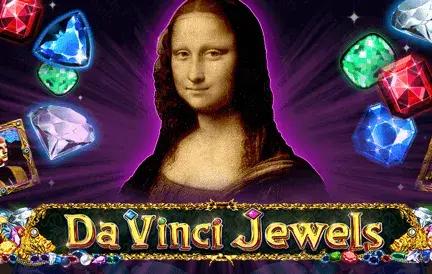 Dive into the world of art and opulence with the Da Vinci Jewels slot. This slot machine is a masterful blend of the Renaissance era's elegance and the thrill of modern gaming, ensuring a captivating experience for players of all kinds.
Hosted by Red Dog Casino, Da Vinci Jewels stands as a testament to the timeless allure of the art world. Each spin immerses players in a canvas of rich colors, intricate designs, and symbols inspired by Da Vinci's iconic artworks. Accompanied by a harmonious classical soundtrack, the game truly feels like a journey through an art gallery, with the added excitement of potential wins.
Yet, Da Vinci Jewels doesn't merely rest on its artistic laurels. The gameplay is as dynamic and rewarding as its visuals are appealing. Special features and bonuses abound, ensuring players remain engaged and eager for the next spin.
Key Features of Da Vinci Jewels:
Symbols featuring famous artworks, precious gems, and intricate golden designs.
Rewarding bonus rounds inspired by Da Vinci's inventions, offering multipliers and free spins.
A unique renaissance reel layout, providing diverse opportunities for winning combinations.
In essence, Da Vinci Jewels is a delightful merger of art and entertainment. It captures the grandeur of the Renaissance while delivering the exhilarating rush of contemporary slot gameplay. Red Dog Casino, always ahead in curating distinctive gaming experiences, has a masterpiece in its collection with this game. For those with an appreciation for art and an appetite for winning, Da Vinci Jewels is an unmissable experience. Step into the world of the great maestro, spin the reels, and let the jewels and artworks pave your way to glorious rewards!