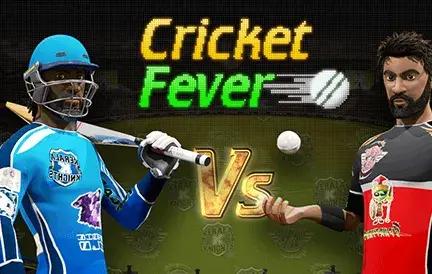 For all the cricket aficionados and casino enthusiasts, here's a delightful blend of your two passions: Cricket Fever, a fascinating slot machine at Red Dog Casino. This game masterfully combines the thrill of the cricket pitch with the suspense of the spinning reels, offering an unparalleled gaming experience.
Cricket Fever takes you straight to the heart of a high-energy cricket match. The reels are adorned with cricket gear, spirited players, and excited fans. Its vibrant graphics and energetic sound effects transport you right into the middle of a packed stadium, making each spin feel like a crucial over in a nail-biting match.
Notable features of Cricket Fever include:
Stadium Wilds: These symbolize the heart of the cricket match and can amplify your chances of scoring a win.
Trophy Scatters: Secure these symbols for a shower of free spins and multipliers.
Commentator's Call Feature: Trigger this unique mode to access special rewards and gameplay twists.
Top-Notch Animations: The fluidity and detail in Cricket Fever's animations ensure an engaging and visually stunning gaming experience.
Red Dog Casino has managed to capture the essence of both the world of cricket and the electrifying nature of slot machines in Cricket Fever. The game maintains an impeccable balance between offering great payouts and ensuring players remain engrossed in the cricket-themed ambiance.
The intuitive design of this slot machine ensures that both seasoned slot players and cricket fans will find something to love. The blend of cricket-themed symbols and generous bonus features makes every spin an unpredictable yet rewarding adventure.
In conclusion, Cricket Fever is not just another game; it's an exhilarating ride that cricket fans wouldn't want to miss. So, put on your cricket jersey, grab your bat, and head over to Red Dog Casino to take this game for a spin!