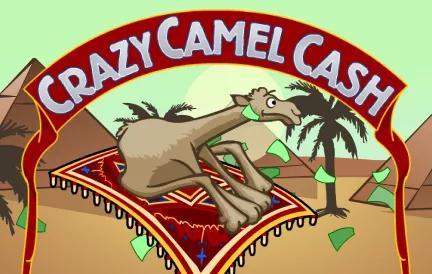 Embark on a desert adventure with "Crazy Camel Cash" slot machine, a game that effortlessly combines fun and fortune in a unique blend. Offered exclusively at Red Dog Casino, this slot captures the whimsical journey of camels, offering players an exciting escape from the ordinary.
At first glance, Crazy Camel Cash stands out with its vibrant, cartoonish graphics that breathe life into the arid desert setting. The cheerful camels, along with the lively tunes, ensure that players are entertained and immersed from start to finish.
Key features that make this game a must-play:
Camel Multipliers: The star of the show, the camel, acts as a multiplier. Get one in a winning combination for a 2x boost, and two for a whopping 4x multiplier!
Classic 3-Reel Design: A nod to traditional slot machines, it's perfect for those who appreciate nostalgia but desire modern graphics.
Desert Treasures: Apart from camels, look out for gold trophies and magic carpets, both of which can pave the way for significant rewards.
User-friendly Interface: Making it easy for both novices and seasoned players to navigate and play.
The simplicity of Crazy Camel Cash is its biggest strength. Unlike other slots that come with complicated features and myriad symbols, this slot machine provides a straightforward gaming experience, making it perfect for those looking for a quick, entertaining spin.
In conclusion, Crazy Camel Cash offers a delightful twist to the world of online slots. Its light-hearted theme, combined with the potential for lucrative rewards, makes it a notable addition to the Red Dog Casino lineup. If you're in the mood for a desert adventure filled with fun and potential fortune, Crazy Camel Cash is definitely a slot worth trying