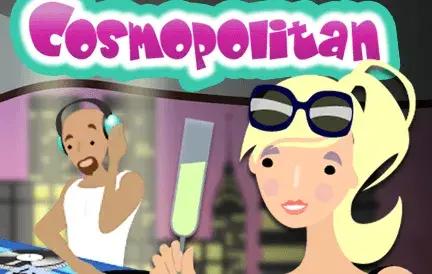 Step into the world of glitz, glamour, and luxury with Cosmopolitan, the latest chic offering at Red Dog Casino. This slot machine elegantly captures the essence of the upscale urban life, transporting players to a realm where fashion, nightlife, and opulence reign supreme.
Cosmopolitan is a true homage to the high-end lifestyle of the world's most stylish cities. Its backdrop is set against a glittering city skyline at night, illuminating the luxurious world within. The slot symbols are a blend of dazzling jewels, swanky cocktails, and fashion-forward characters, all exuding an air of affluence and sophistication.
Yet, the allure of Cosmopolitan doesn't just lie in its visual appeal. The game pairs its posh aesthetic with a plethora of ritzy bonus features, ensuring that the gameplay is as sparkling as the theme. From diamond-studded wilds to VIP lounge free spins, every spin promises a taste of the high life.
Key Features:
Urban Elegance: Dive into a world where style meets substance, and luxury is a given.
High-End Rewards: Special features designed to lavish players with opulent rewards.
Glamorous Soundtrack: Smooth and sultry tunes that perfectly capture the cosmopolitan vibe.
In summation, Cosmopolitan is not just a game; it's an experience, a ticket to a world where elegance is a way of life. Seamlessly blending the splendor of a high-end lifestyle with the excitement of a slot machine, this game offers an unmatched blend of style and thrill. If you fancy a taste of the high life, accented by the possibility of lavish rewards, then saunter over to Red Dog Casino and indulge in the luxury that is Cosmopolitan. Elegance awaits!