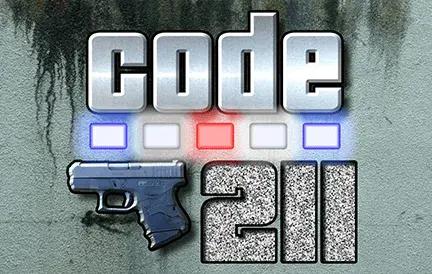 Step into the world of high-stakes crime and suspense with Code 211, the latest thrilling addition to Red Dog Casino's game lineup. This slot machine takes players on a gritty journey through the underbelly of the city, where danger lurks around every corner and fortunes change in the blink of an eye.
Code 211 brilliantly captures the essence of an action-packed heist. The graphics, tinged with shades of noir, depict a world of fast cars, shadowy figures, and bulging cash bags. The symbols, including handcuffs, cash-filled briefcases, and getaway cars, transport players to the thrilling chase scenes of classic crime movies.
But it's not just the captivating graphics that make Code 211 a must-play. The game is packed with a multitude of bonus features, each promising to amplify the thrills. With multipliers, wilds, and action-packed bonus rounds, players are guaranteed a pulse-racing experience with every spin.
Key Features:
Noir-inspired Design: Step into a world reminiscent of classic crime thrillers.
High-Octane Bonuses: A range of features to escalate the excitement and potential winnings.
Engaging Soundtrack: Atmospheric tunes that set the perfect mood for a heist adventure.
In conclusion, Code 211 isn't just another slot game; it's an invitation to a cinematic crime saga. Players will find themselves at the edge of their seats, eagerly waiting for the next twist in the plot. The game seamlessly blends the excitement of a heist movie with the anticipation of striking it rich on a slot machine. If you have a penchant for action and drama, head over to Red Dog Casino and dive into the exhilarating world of Code 211. It's a ride you won't want to miss!