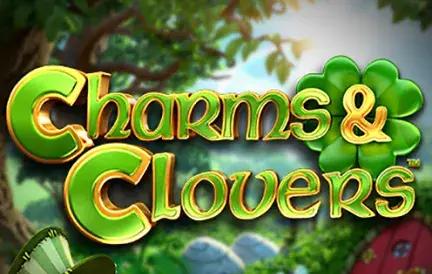 Leprechauns, four-leaf clovers, and pots of gold - welcome to the enchanting realm of Charms And Clovers. This slot machine is a magical journey to the end of the rainbow, where fortunes await and fairy tales come alive.
Red Dog Casino, always aiming to provide spellbinding experiences for its players, proudly features Charms And Clovers in its gaming collection. Every spin on this game transports players to emerald isles where mythical creatures and magical artifacts fill the reels. The visuals are bright, colorful, and infused with the charm of Celtic legends, making it a feast for the eyes.
The allure of this slot machine doesn't end with its aesthetics. Charms And Clovers is packed with special features that enhance gameplay, ensuring that players are not just spinning reels but embarking on an enchanting quest for treasures.
Enchanting Highlights of Charms And Clovers:
Mystical symbols such as horseshoes, golden coins, and the elusive leprechaun.
Magical bonus rounds that offer players a chance to increase their fortune manifold.
The 'Leprechaun's Gold Jackpot', a bounty that would make even the most elusive fairy creatures green with envy.
To conclude, Charms And Clovers stands out as a whimsical journey through the enchanting landscapes of Irish legends. It offers players more than just a chance to win; it provides an escape into a world where magic is real, and fortunes are just a spin away. Red Dog Casino, by hosting such a gem, continues to impress with its impeccable taste in gaming. For those looking to experience the magic of folklore and the thrill of fortune-seeking, Charms And Clovers is a dream come true. Ready your lucky charms and dive into a world where every leaf could be your four-leaf clover!