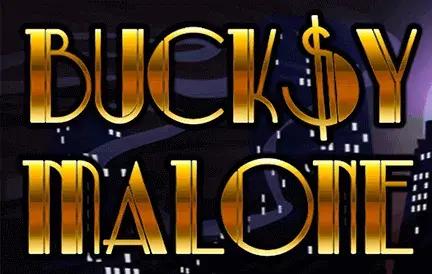 Step back in time to the roaring twenties with Bucksy Malone, a captivating slot game that whisks players into the world of mobsters, speakeasies, and jazz-filled nights. Exclusively available at Red Dog Casino, this slot machine delivers an immersive Prohibition-era experience filled with intrigue and opportunities.
The ambiance of Bucksy Malone is undeniably magnetic. The reels are dressed with symbols of gangsters in sharp suits, vintage cars, and secret whiskey barrels. The backdrop, a dimly lit alley with neon signs, sets the mood for clandestine dealings. The jazzy, noir-inspired soundtrack completes the atmospheric allure, pulling players deeper into the world of organized crime.
Dive into the thrilling features of Bucksy Malone:
The 'Vintage Briefcase' scatter symbols, unlocking mysterious bonus operations.
Wild symbols represented by the formidable Bucksy Malone himself, enhancing your chances of a big score.
Free spins triggered by the sassy flapper dancer, twirling you towards increased rewards.
The 'Speakeasy Special' bonus game, offering players a shot at bootlegged riches.
As a slot machine, Bucksy Malone guarantees a smooth and engaging gameplay experience. Its intuitive interface ensures that both newcomers and seasoned slot aficionados can delve into the criminal underbelly with ease. With a competitive RTP, the game promises not only suspense but also the potential for impressive wins.
In essence, Bucksy Malone is not just a game; it's a ticket to a bygone era, painting a vivid picture of the 1920s underworld. It combines the thrill of mobster adventures with the exhilaration of modern-day slots. For those yearning for some old-school drama or just scouting for a distinct gaming challenge, Bucksy Malone is a compelling choice. And the prime destination for this thrilling escapade? None other than Red Dog Casino.
Don your fedora, light up a cigar, and may your spins be as smooth as a jazz saxophone solo!