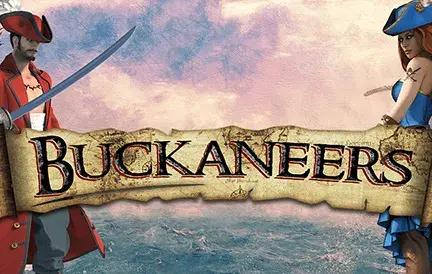 Ahoy, slot enthusiasts! If you've ever dreamt of embarking on a swashbuckling adventure across the seven seas in search of treasure, then the Buckaneers slot at Red Dog Casino is your golden compass. This slot machine masterfully combines the thrill of pirate escapades with the enticing allure of potential treasure troves.
The first thing players will notice upon launching Buckaneers is its impeccable design. The graphics are vivid, portraying a world where rugged pirates, mysterious maps, and treasure chests abound. The soundtrack further immerses players, with the rhythmic beat of drums and the distant call of seagulls setting the mood for an epic journey.
Three Standout Features of Buckaneers:
Treasure Hunt Bonus: Activate this feature, and you'll be set on a quest to uncover hidden treasures, multiplying your winnings in the process.
Free Spin Rounds: Land the right symbols, and the waves may just favor you with a barrage of free spins, increasing your chances of striking gold.
Wild Symbols: The pirate ship acts as a wild, substituting for other symbols and thus creating more winning combinations.
Red Dog Casino, known for its impeccable game selection, made a wise choice in featuring the Buckaneers slot machine. Its gameplay is smooth, with fast load times ensuring players remain engrossed in their quest for treasures without any interruptions.
In summary, Buckaneers offers players not just a game, but an experience. It's a journey across uncharted waters, battling the waves and the odds, all in the pursuit of hidden riches. Whether you're a seasoned slot aficionado or a newcomer testing the waters, Buckaneers at Red Dog Casino promises an adventure like no other. So, hoist the sails and set course for a gaming experience filled with danger, excitement, and the promise of treasure!