Book of Mayans Video Slot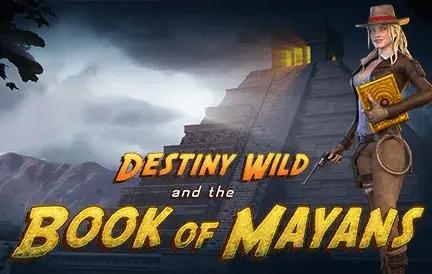 Venture deep into the heart of ancient civilizations with Book of Mayans, the latest historical escapade at Red Dog Casino. This slot machine unlocks the secrets of the Mayan world, inviting players to explore its enigmatic temples and decode the symbols that lead to untold treasures.
Book of Mayans is a visual and auditory spectacle. The reels are adorned with iconic Mayan symbols, such as ornate masks, glyphs, and golden amulets. The background, representing a mystical Mayan temple, sets the stage for an adventure of epic proportions.
Distinguished attributes of Book of Mayans:
Temple Bonus Rounds: Navigate through ancient chambers to unearth hidden rewards.
Glyph Wilds: These cryptic symbols enhance winning combinations, revealing more of the Mayan mystery.
Ritualistic Soundtrack: Evocative tunes that transport players back in time, accentuating the historical ambiance.
Fluid Mechanics: The game operates smoothly, ensuring a seamless journey through time.
The allure of Book of Mayans extends beyond its captivating design. With engaging gameplay and multiple bonus opportunities, players can immerse themselves in the Mayan world while standing a chance to win significant rewards.
With the introduction of Book of Mayans, Red Dog Casino reiterates its commitment to offering games that are both immersive and rewarding. This slot machine is an amalgamation of rich history and modern gaming technology, highlighting the casino's dedication to quality and innovation.
In conclusion, Book of Mayans is not just a game; it's a historical expedition. Players get the opportunity to traverse the corridors of time, delving into the mysteries of an ancient civilization. If you're keen on unearthing historical treasures while enjoying top-notch gaming, let Book of Mayans be your guide on this unforgettable adventure!