Big British Bake Video Slot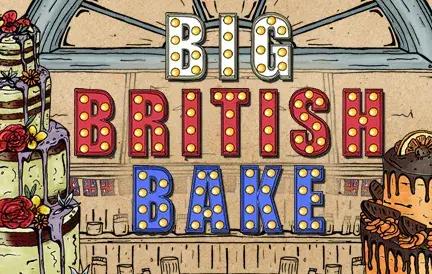 Enter the world of delightful desserts and sweet treats with Big British Bake. Exclusively available at Red Dog Casino, this slot machine transports players straight to a charming British bakery where the stakes are as high as the layers in a Victorian sponge cake.
Big British Bake stands out with its artfully designed visuals - from freshly baked scones to tantalizing tarts, each symbol looks good enough to eat. The detailed graphics, combined with a soothing, jazzy background tune, ensure that players are immersed in the cozy ambiance of a traditional British tea room.
The core features that make Big British Bake a must-play include:
Bakery Bonuses: Land the perfect combination of treats to unlock special multipliers.
Wild Whisks: These symbols can replace others to whip up a winning line.
Scattered Scones: Accumulate these for a chance to earn extra spins and bonus rounds.
Tiered Treats Feature: Climb the cake tiers to unlock the biggest prizes.
The gameplay of this slot machine offers both simplicity and depth. While beginners will appreciate its user-friendly interface, seasoned gamblers can delve into intricate strategies to maximize their earnings. Red Dog Casino has perfectly balanced the charm of a British bakery with the thrill of gambling, making every spin as exciting as waiting for a cake to rise in the oven.
In essence, Big British Bake is a delicious concoction of fun, strategy, and potential rewards. It's a game that will appeal to both food enthusiasts and avid slot players, promising hours of entertainment.
To conclude, if you have a sweet tooth for big wins and delightful gameplay, Big British Bake is the perfect treat. So, preheat your gaming spirit and get ready to bake your way to success!