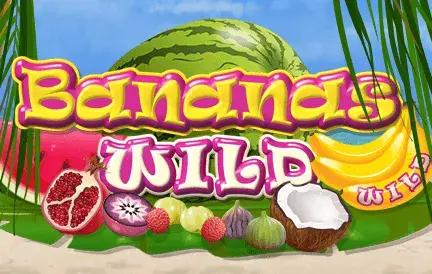 Swing into the vibrant jungle with Bananas Wild, the slot that promises a wild ride full of tropical wonders at Red Dog Casino. This slot machine, teeming with mischievous monkeys and lush foliage, offers players a delightful escape into a world where nature's charm meets casino excitement.
Bananas Wild is a visual treat with its vivid colors and animated characters. The reels are adorned with ripe bananas, cheeky primates, and other symbols synonymous with the jungle's allure. The backdrop, showcasing dense foliage and sunlit clearings, sets the perfect stage for a tropical adventure.
Jungle highlights of Bananas Wild:
Animated Monkey Antics: Watch out for these playful creatures that bring bonuses and surprises.
Tropical Bonus Round: Collect bananas and climb treetops for bigger rewards.
Jungle Beats: Authentic sounds, from chirping birds to rustling leaves, elevate the immersive experience.
Effortless Gameplay: Intuitive design ensures even a jungle rookie feels like a seasoned explorer.
The thrill of Bananas Wild comes not just from potential wins but also from the animated antics that unfold with each spin. The unpredictable nature of the jungle mirrors the game's volatility, making every play a unique adventure.
With Bananas Wild, Red Dog Casino has once again showcased its prowess in delivering entertaining and diverse games. This slot machine stands out in a crowd, not just for its theme, but for the seamless fusion of fun animations and promising rewards.
To sum it up, Bananas Wild is an exhilarating journey into the heart of the jungle, where both challenges and treasures await. Whether you're in it for the playful primate action or the golden bananas, this slot ensures a swinging good time. Ready to brave the wild? Let Bananas Wild be your guide to untamed riches!