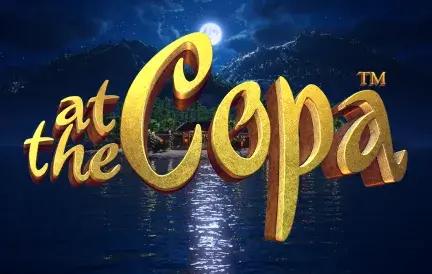 Experience the rhythmic allure of Latin dance with At The Copa, a captivating game showcased at Red Dog Casino. This slot machine brilliantly captures the pulsating energy and passion of a night out dancing, transporting players to a vibrant dance floor, filled with sizzling moves and fiery beats.
At The Copa stands out with its vivid graphics. Players are greeted with symbols like flamboyant dancers, tropical cocktails, and glittering dance shoes. The backdrop of a moonlit beach adds to the tantalizing ambiance, making every spin an invitation to dance.
Key features of At The Copa:
Sultry Bonus Rounds: Engage in dance-off features that can lead to hefty rewards.
Tropical Wilds: Vivid symbols that can spice up any player's winnings.
Latin Beats: A soundtrack that ensures toes are tapping and hips are swaying with each spin.
Fluid Gameplay: With intuitive controls, players can easily join the dance without missing a beat.
The beauty of At The Copa lies in its impeccable blend of engaging gameplay with an irresistible theme. The game mechanics, combined with the sultry Latin theme, makes for an intoxicating mix that keeps players coming back for more.
Red Dog Casino's decision to feature At The Copa in its selection exemplifies the platform's dedication to offering diverse and high-quality experiences. This slot machine, with its potent mix of Latin flair and enticing gameplay, stands as a testament to this dedication.
In summary, At The Copa is not just a game but a rhythmic journey. For players looking to immerse themselves in the world of Latin dance while having the chance to win big, this game offers the perfect stage. So, slip on your dancing shoes, let the rhythms of At The Copa take control, and dance the night away with every spin!