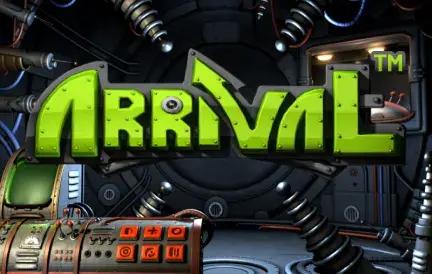 Buckle up for an intergalactic adventure with Arrival, a slot machine that launches players into the heart of deep space. This game is not just about extraterrestrial beings and faraway galaxies; it's a journey that promises thrilling encounters, captivating graphics, and astronomical rewards.
Red Dog Casino, always at the forefront of delivering unique gaming experiences, has truly outdone itself with Arrival. This game immerses players in a vividly crafted universe, where alien commanders, high-tech devices, and mysterious planets whirl across the reels. The ambiance is further enriched by an enthralling soundtrack that echoes the mysteries of the cosmos.
But what truly sets this slot machine apart is its innovative gameplay. Arrival doesn't just settle for conventional spins and wins; it offers an adventure narrative where players must navigate challenges and make decisions, ensuring that every session is fresh and exciting.
Key Features of Arrival:
Stunning symbols including futuristic devices, strange alien beings, and otherworldly landscapes.
Engaging bonus rounds that draw players into heart-pounding space missions.
The 'Galactic Jackpot', enticing those who dare to aim for the stars.
In summary, Arrival is a stellar game that effortlessly blends the thrill of slot gaming with the excitement of a space odyssey. It's a journey where every spin holds the potential for discovery, and every bonus round feels like a mission with vast rewards at stake. Red Dog Casino's choice to feature Arrival is a testament to its commitment to bringing forward unique and high-quality gaming experiences. For players eager to embark on a space voyage, filled with challenges, surprises, and treasures, Arrival is the perfect portal. Prepare to launch, for the universe and its riches are waiting to be explored!