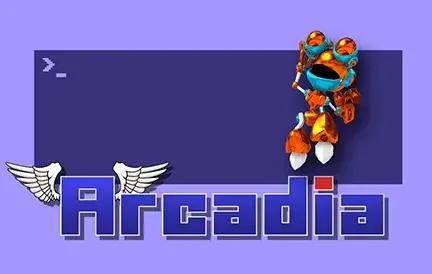 Step into a vibrant world of pixelated charm with Arcadia, the latest slot machine sensation at Red Dog Casino. If you've been longing for a touch of nostalgia with a modern twist, then Arcadia might just be the game you've been searching for.
From the moment you start playing, it's evident that Arcadia is no ordinary slot. The game beautifully combines retro pixel graphics with contemporary slot mechanisms, offering players a uniquely delightful experience. Beyond the appealing aesthetics, the game mechanics are smooth, ensuring a seamless gaming session each time.
Key Highlights of Arcadia:
Pixelated Symbols: From classic fruits to iconic 8-bit characters, each symbol exudes a sense of nostalgia.
Bonus Pixels Feature: This special feature triggers animated sequences, unlocking extra rewards and multipliers.
Retro Reels Respin: Landing the right combination propels players into this feature, providing additional chances to boost your winnings.
One of the standout aspects of Arcadia is its adaptability to different types of players. Whether you're a seasoned gamer reminiscing about the good old arcade days or a newbie attracted by the unique theme, the game caters to all.
Red Dog Casino has long been lauded for its diverse game roster, and with the addition of Arcadia, they've once again showcased their dedication to providing players with unparalleled gaming experiences. The game's blend of retro aesthetics with innovative features makes it a standout in the casino's impressive lineup.
In conclusion, Arcadia offers more than just a trip down memory lane. It presents a unique blend of old-school charm and modern slot gameplay, ensuring every spin is as exciting as the last. If you're on the hunt for a slot machine that stands out from the rest, look no further than Arcadia at Red Dog Casino. It's time to pixelate your profits!