Alpha Squad Double Cross Video Slot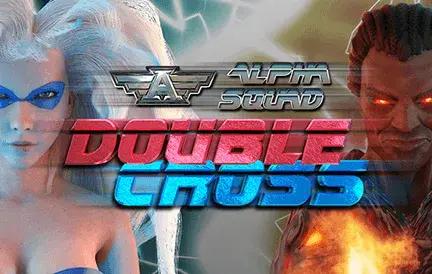 Enter the captivating universe of superheroes and high-stakes missions with the Alpha Squad Double Cross slot machine. Exclusively available at Red Dog Casino, this game invites players on an adrenaline-filled journey packed with suspense, intrigue, and monumental rewards.
From the very beginning, the visual aesthetics of Alpha Squad Double Cross capture your attention. Dynamic animations paired with a gripping storyline make this more than just a slot game; it's a cinematic experience. The symbols, characterized by superhero emblems and high-tech gadgets, stay true to the theme, immersing players deeply into the narrative.
Features that make "Alpha Squad Double Cross" a standout:
Heroic Wilds: These symbols boost your winnings by replacing others.
Mission Scatters: Collect these to unlock secret bonus rounds!
Double Cross Multipliers: Multiply your stakes for even bigger payouts.
Superpower Free Spins: Amplify your chances with additional spins.
The gameplay mechanics of Alpha Squad Double Cross are smooth and player-friendly. However, it's the strategic depth offered by the bonus rounds that truly elevate the game. Each decision can lead players down different paths, with varying levels of risk and reward.
Having played numerous games at Red Dog Casino, I can confidently say that Alpha Squad Double Cross is among the top tier. Its fusion of captivating graphics, intense storyline, and rewarding features creates a slot machine experience that's both entertaining and potentially lucrative.
In summary, Alpha Squad Double Cross isn't just another slot game; it's an adventure. It challenges players to think, strategize, and make decisions that could lead to massive rewards. If you're in the mood for action, suspense, and a chance at significant payouts, this game should be on your radar. Dive into the world of superheroes and see if you have what it takes to cross the line and emerge victorious!