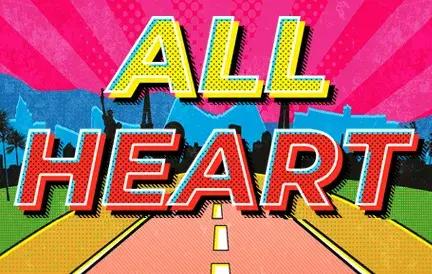 In the vast world of online gaming, All Heart slot stands out as a touching tribute to themes of love, compassion, and warmth. This slot machine, with its endearing design and heartwarming features, offers players more than just a chance to win; it promises a journey of emotions.
When one logs onto Red Dog Casino, the All Heart game beckons with its soft pastel colors, cherubic characters, and delicate symbols, all weaving a tale of romance and affection. The gentle melodies accompanying each spin only enhance the feeling of being enveloped in a loving embrace, making gameplay deeply immersive.
Beyond its tender aesthetics, All Heart doesn't skimp on the gaming front. The mechanics are finely tuned to provide both novice and experienced players with challenges and rewards. With multiple bonus features and special symbols, every spin holds the promise of a delightful surprise.
Key Features of All Heart:
Symbols that encapsulate love, from heart-shaped gems to roses in full bloom.
Bonus rounds that introduce players to romantic tales with rewarding outcomes.
A unique 'love meter' feature that fills up to unlock special prizes.
To wrap it up, All Heart is a celebration of love in all its forms. It's a gentle reminder of the softer emotions, all the while providing the thrills and spills typical of a top-tier online slot. Red Dog Casino, with its reputation for offering high-quality games, has a true gem in its collection with All Heart. For those looking to experience the warmth of affection while indulging in some quality gaming, All Heart is the slot to turn to. Dive into this romantic escapade and let your heart lead the way to wonderful rewards!