Age of Spartans Video Slot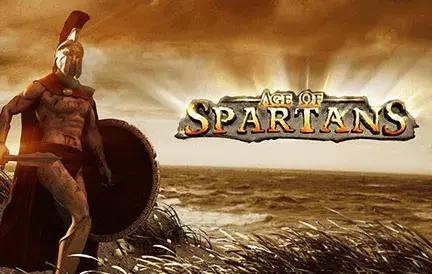 Dive into the valiant world of ancient warriors with Age of Spartans, a gripping offering at Red Dog Casino. This slot machine beckons players into the heart of legendary battles, where bravery, honor, and monumental rewards are the order of the day.
From the onset, Age of Spartans captivates with its majestic portrayal of the Spartan era. The backdrop is set against the imposing mountains of ancient Greece, with battle drums sounding in the distance. The slot symbols, ranging from fierce Spartan warriors to iconic Grecian shields and helmets, evoke a sense of pride and valor, transporting players to the front lines of epic skirmishes.
But the draw of Age of Spartans isn't limited to its visual prowess. The game boasts a range of compelling bonus features that resonate with the Spartan theme, turning every spin into a thrilling combat of its own. From spear-wielding wilds to oracle scatters predicting your fortune, the game is rich in elements that amplify the adrenaline.
Key Features:
Grecian Grandeur: Immerse in the legendary world of Spartan heroes and their epic tales.
Battle-Ready Bonuses: Engage in gameplay filled with features tailored to the Spartan theme.
Heroic Soundtrack: A score that echoes the valor and spirit of ancient warriors.
In conclusion, Age of Spartans is not just a game; it's a voyage back in time to an era of unparalleled bravery and honor. The slot seamlessly melds history with the thrill of gambling, promising both education and entertainment in equal measure. If you have a penchant for history, heroism, and hefty rewards, then the battlefields of Red Dog Casino's Age of Spartans await your valiant spirit. Ready your shields and prepare for glory!