Age of Spartans Spin16 Video Slot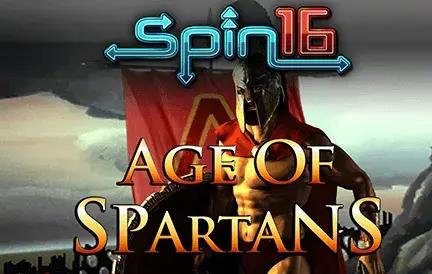 Brace yourself for an epic journey to ancient Greece with Age of Spartans Spin16, one of the standout titles at Red Dog Casino. This slot machine offers a unique twist, combining the heroics of Spartan warriors with innovative gameplay features, ensuring a gaming experience that's as thrilling as the battles of yore.
Age of Spartans Spin16 is not just another historical-themed slot. It stands tall with its immersive graphics, depicting the valor and might of the Spartan army. From the fierce warriors with their gleaming armor to the grandeur of Grecian landscapes, every element is crafted to plunge players deep into the heart of ancient battles.
However, what sets this slot apart is the Spin16 mechanism. Instead of the traditional spinning reels, players get to interact directly with the game, choosing which direction each reel will spin. This adds a layer of strategy to the classic slot machine experience, making every spin a calculated move in the battle for riches.
Key Features:
Spin16 Mechanism: A fresh spin on slot gameplay, offering player-driven reel movement.
Historical Heroics: Dive deep into the world of Spartan warriors and ancient Greece.
Epic Engagements: Enjoy bonus rounds and features inspired by legendary battles.
In summation, Age of Spartans Spin16 at Red Dog Casino is not just a game; it's an odyssey. The blend of historical immersion with cutting-edge gameplay ensures that players are not just passive participants but active strategists on the battlefield. If you've ever wanted to harness the might of a Spartan and command the reels of fate, this slot machine is your chance. With Age of Spartans Spin16, the battle cry is clear: spin, strategize, and conquer! The glory of ancient Greece awaits.