Age Of Gladiators Video Slot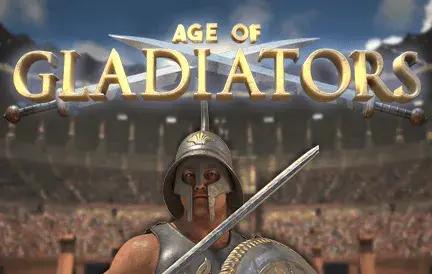 Step into the grand arenas of ancient Rome with Age Of Gladiators. This slot machine transports players back to a time of fierce warriors, grand battles, and the roar of the coliseum crowds. The blend of historical thrills with modern gaming features guarantees an experience both immersive and rewarding.
Upon entering the gaming realm of Red Dog Casino, Age Of Gladiators beckons with its powerful visuals. The reels are adorned with symbols of gladiators in mid-battle, ornate shields, and roaring lions. The atmosphere is palpable, as the sounds of clashing swords and distant cheers create an environment reminiscent of the legendary Roman arenas.
Beyond its striking appearance, Age Of Gladiators offers a gameplay experience that matches its visuals in intensity. With numerous features designed to boost player winnings, there's never a dull moment in the coliseum.
Key Attractions of Age Of Gladiators:
Battle-inspired symbols ranging from fierce gladiators to majestic chariots.
Exciting bonus rounds where players choose gladiators to fight for glory and gold.
A 'Coliseum Wilds' feature, converting regular symbols into high-value wilds, increasing win potentials.
To sum it up, Age Of Gladiators is a masterstroke in historical gaming. It seamlessly marries the grandeur and intensity of ancient Rome's gladiatorial battles with the thrill of slot gaming. Red Dog Casino, renowned for its high-quality game offerings, has truly outdone itself with this addition. For those with a penchant for history, drama, and the allure of significant wins, Age Of Gladiators is a must-play. Strap on your armor, grab your shield, and step into the arena for a chance at glorious victory and bountiful treasures!