Aces and Faces (Multi-Hand) Unified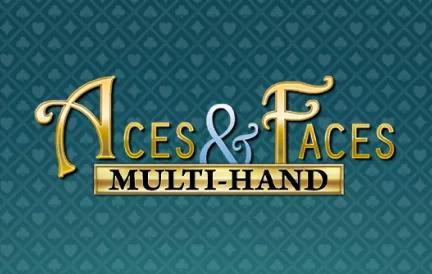 Video poker enthusiasts are always on the hunt for a game that adds a twist to the classic gameplay. Enter Aces and Faces (Multi-Hand) video poker. This enthralling game does more than just capture the player's attention; it holds it, thanks to its electrifying format and great winning possibilities.
What sets Aces and Faces (Multi-Hand) apart from the regular poker games? Well, the answer lies in its unique multi-hand feature. Players are not confined to playing a single hand. Instead, they have the opportunity to play multiple hands simultaneously, amplifying the excitement and the chances to win.
Highlights of Aces and Faces (Multi-Hand) Video Poker:
Dynamic Multi-Hand Gameplay: Engage in several hands at once for maximized winning potential.
Enhanced Payouts: Special payouts for four-of-a-kind hands made up of Aces or Face cards (Jacks, Queens, Kings).
User-friendly Interface: Smooth graphics and easy navigation make for a seamless gaming experience.
One of the standout places to indulge in Aces and Faces (Multi-Hand) is Red Dog Casino. This gaming platform is known for its vast collection of top-notch games and a trustworthy environment. The video poker title stands as a testament to Red Dog's commitment to providing quality gaming experiences for its users.
The game is suited for both novices and seasoned poker players. The rules are relatively straightforward, with the multi-hand aspect adding the right dose of complexity to keep things interesting. Moreover, the payout structure, especially for Aces and face cards, makes it a lucrative choice for players.
To conclude, Aces and Faces (Multi-Hand) video poker brings a fresh perspective to traditional poker gameplay. With its exciting multi-hand feature and the promise of bigger payouts, it's a game worth trying, especially at esteemed platforms like Red Dog Casino. Whether you're in it for fun or the potential earnings, this game doesn't disappoint.