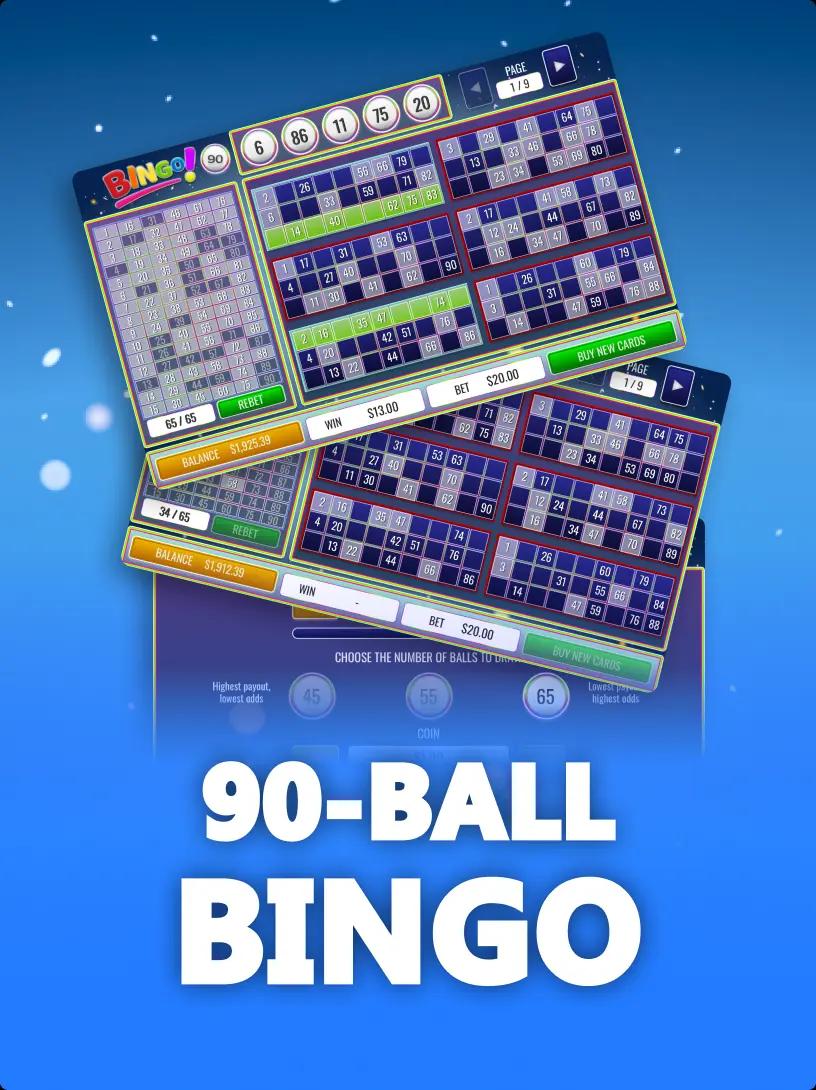 Bingo enthusiasts, rejoice! The classic 90-ball BINGO, a timeless favorite, has been splendidly adapted for the digital domain by Rival. This version seamlessly marries the traditional thrill of BINGO with modern graphics and fluid gameplay, promising hours of entertainment.
90-ball BINGO by Rival stands as a testament to the game's enduring popularity. It retains the essence that made BINGO a global phenomenon, while introducing contemporary elements to keep it fresh and engaging for today's audiences.
Why should 90-ball BINGO be on your play list?
- Classic Mechanics: Rival has ensured that the foundational rules remain unchanged, offering three chances to win – one line, two lines, and a full house.
- Modern Interface: The game boasts of clean graphics, intuitive controls, and a vibrant color palette that enhances the overall playing experience.
- Broad Appeal: 90-ball BINGO is suitable for players of all ages and skill levels, from BINGO purists to newcomers eager to join the fun.
Noteworthy Features:
1. Progressive Jackpots: For added excitement, players have a shot at winning progressive jackpots that increase with each game round.
2. Customizable Settings: Players can tailor the game speed, sound settings, and even the dabber's design.
3. Live Dealer Integration: Red Dog Casino ups the ante by presenting 90-ball BINGO with a live dealer option, immersing players into a real BINGO hall experience from the comfort of their screens.
In conclusion, Rival's 90-ball BINGO is a masterstroke that harmonizes the classic and the contemporary. Whether you're reminiscing about BINGO nights of yesteryears or discovering the game for the first time, this version promises endless fun and excitement. Dive into the world of BINGO and let the numbers roll!