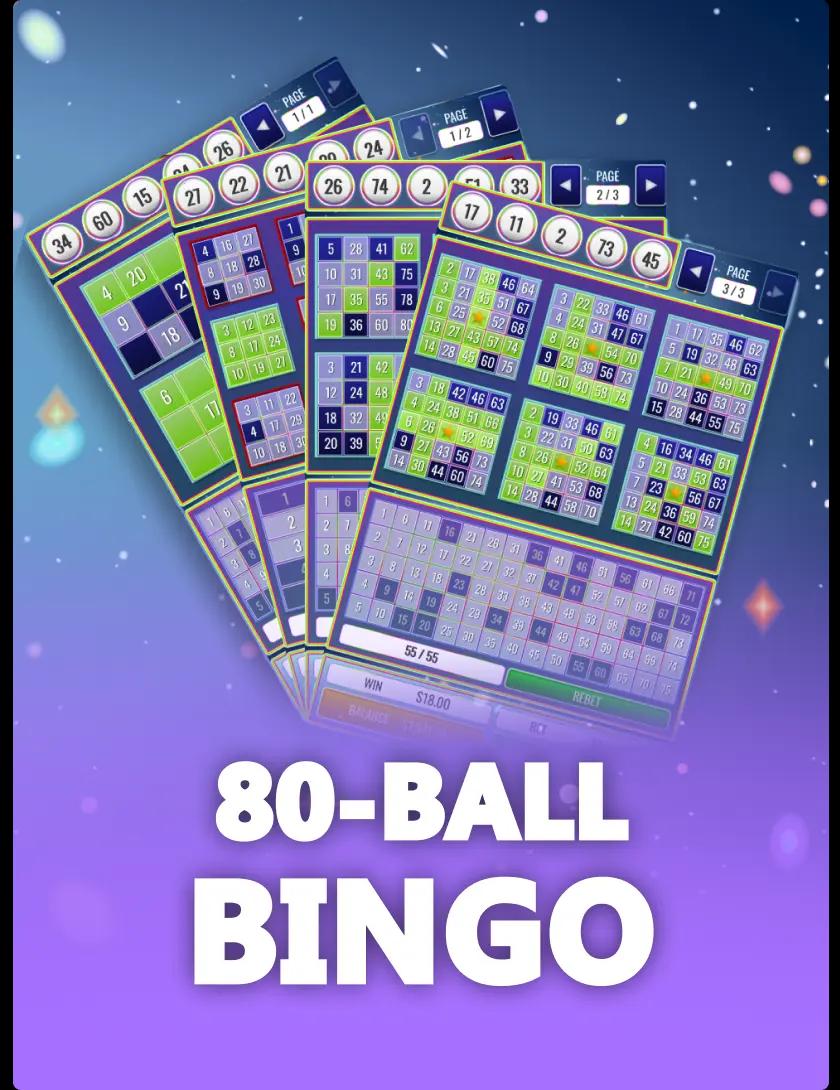 BINGO enthusiasts, brace yourselves! The timeless game of chance has received a contemporary facelift with 80-ball BINGO by Rival. This variation amplifies the traditional BINGO experience by introducing an extended number set, ensuring players remain at the edge of their seats throughout the game.
80-ball BINGO is not just about marking off numbers; it's an immersive adventure. The game's design is vibrant, capturing the essence of BINGO halls while incorporating modern digital aesthetics. Rival has managed to maintain the game's simplicity while ensuring it aligns with the expectations of today's online casino players.
Red Dog Casino serves as the perfect platform for diving into the dynamic world of 80-ball BINGO. The smooth gameplay, combined with the casino's seamless interface, ensures that players have an uninterrupted BINGO session, whether they're seasoned pros or first-time dabblers.
Distinguishing features of 80-ball BINGO include:
- Unique Card Layout: Four by four grids offer diverse patterns for wins.
- Customizable BINGO cards: Players can switch up their cards before a game starts, adding a layer of strategy.
- Live dealer experience: BINGO becomes more engaging when paired with a live dealer. This feature injects a human touch, replicating the lively atmosphere of a BINGO hall right on your screen.
In conclusion, 80-ball BINGO by Rival is a refreshing reinvention of a cherished game. It masterfully blends the thrill of traditional BINGO with novel features that cater to contemporary players. The live dealer option, in particular, is a standout, drawing players into a sociable and interactive environment. If you're in pursuit of a game that offers both familiarity and innovation, 80-ball BINGO is an exciting avenue to explore.