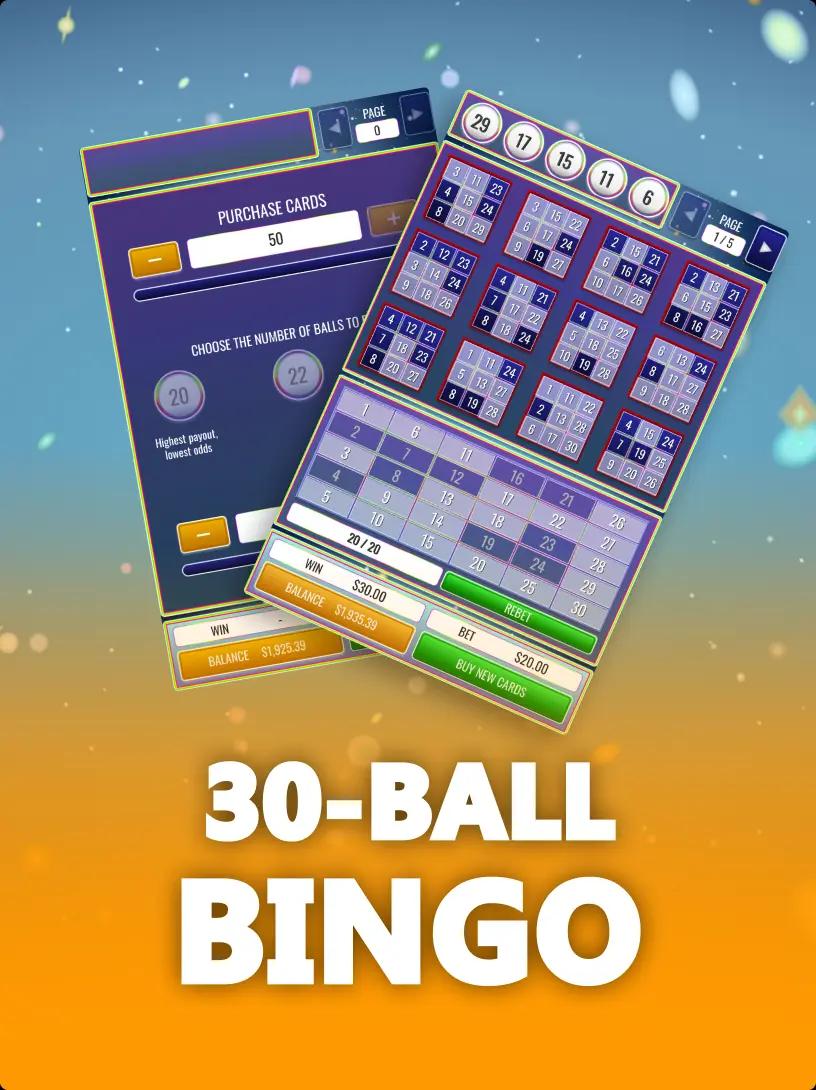 The world of online casino gaming is vast and ever-changing, always in search of the next innovation to captivate players. Enter 30-ball BINGO by Rival, a swift, exciting take on the classic BINGO we all know and love.
30-ball BINGO streamlines the traditional game, offering a rapid-paced version that's perfect for those who enjoy quick results. With a smaller grid and fewer numbers, each round is a concise burst of excitement. Rival's design for the game is both sleek and intuitive, ensuring players can easily navigate and enjoy their BINGO session without any hassle.
If you're looking to indulge in this modern BINGO variant, Red Dog Casino provides an excellent platform. The integration of 30-ball BINGO on this site is seamless, offering players a fluid gaming experience. The graphics are crisp, the sounds are authentic, and gameplay is as smooth as one could hope for.
Noteworthy elements of 30-ball BINGO include:
- Compact Card Design: A 3x3 grid making games swift and exhilarating.
- Dynamic Gameplay: With fewer balls, results come fast, keeping players continuously engaged.
- Live dealer option: Elevate your BINGO experience with a live dealer. This inclusion adds an authentic touch, bridging the gap between online and offline gaming.
In summation, 30-ball BINGO by Rival is a breath of fresh air in the realm of online BINGO games. It caters to those who seek quick gameplay without compromising the essence of BINGO. The live dealer option further intensifies the gaming experience, creating an atmosphere akin to being in a real BINGO hall. For players eager to experience a modern twist on a beloved classic, 30-ball BINGO is a game you won't want to miss.