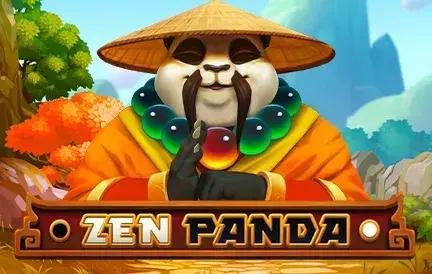 Experience tranquility and serenity with Zen Panda, a captivating game found exclusively at Red Dog Casino. This slot machine gracefully blends the gentle world of pandas with the peaceful philosophies of Zen, offering players a serene gaming experience unlike any other.
The visuals of Zen Panda are simply enchanting. Set against a backdrop of a bamboo forest bathed in the golden hues of sunset, the reels brim with symbols that echo tranquility and nature: delicate lotus flowers, harmonious yin-yang symbols, and, of course, the serene Zen Panda himself.
Noteworthy features of Zen Panda include:
Bamboo Free Spins: Land bamboo shoots on the reels and unlock a series of calming free spins.
Zen Panda Wilds: This peaceful panda can replace other symbols, guiding players towards harmonious wins.
Meditative Multipliers: Engage in Zen meditation and be rewarded with multipliers to boost your winnings.
Seamless Play: Engage with Zen Panda on both desktop and mobile platforms, ensuring tranquility wherever you go.
Complementing the visual allure is the slot's soothing soundtrack. The gentle rustling of leaves, chirping of birds, and soft chimes create a meditative ambiance, perfect for immersive gameplay.
To wrap up, Zen Panda emerges as a truly unique offering in Red Dog Casino's slot machine collection. Its serene theme, combined with its enticing gameplay dynamics, ensures a refreshing break from the usual high-adrenaline slots. Whether you're seeking a moment of peace amidst the daily hustle or are a fan of nature-themed slots, Zen Panda promises an experience that's both rewarding and calming. So, take a deep breath, press spin, and let the Zen Panda guide you to a world of inner peace and potential prosperity.