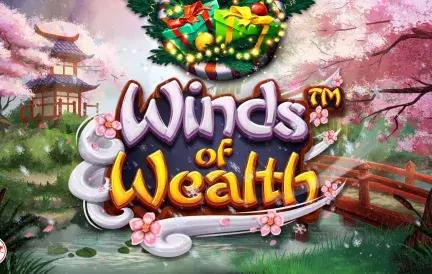 Set sail on an enthralling adventure across the seven seas with the Winds of Wealth slot machine. Exclusively available at Red Dog Casino, this game offers players a whirlwind experience, with a unique blend of maritime legends and a treasure trove of riches waiting to be discovered.
Winds of Wealth sets itself apart with its crisp graphics, portraying an ancient nautical world filled with intricate compasses, ornate maps, and legendary sea creatures. The beautifully designed reels are complemented by an ambient soundtrack, reminiscent of the gentle ocean waves, creating an immersive atmosphere that is truly hard to resist.
Key features of Winds of Wealth include:
Sailor's Free Spins: A chance to navigate the vast oceans without wagering a single coin.
Treasure Chest Bonuses: Unearth hidden riches with every spin, leading to unexpected bounties.
Mystic Wild Symbols: These navigational stars guide players to more significant wins by substituting other symbols.
Ocean's Gamble Round: Risk it all for a chance to multiply your loot.
This slot machine demonstrates exceptional gameplay dynamics, keeping players engaged with its fluid animations and riveting bonus rounds. It's clear that a lot of thought went into designing Winds of Wealth, as every element, from the symbols to the background, ties seamlessly into the overarching nautical theme.
Red Dog Casino continually impresses with its diverse range of slots, and Winds of Wealth is a testament to their commitment to quality and entertainment. For players seeking a maritime adventure filled with promise and mystery, this game is the perfect choice.
In conclusion, Winds of Wealth is more than just a slot game; it's a voyage into a world of maritime wonders and hidden treasures. If the call of the ocean and the allure of untold riches beckon you, then chart your course and set sail with this remarkable game. The winds of fortune await!