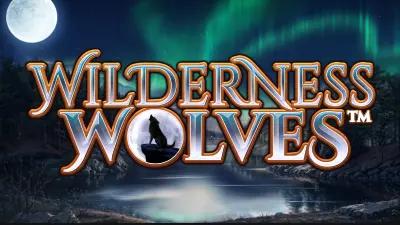 Venture into the heart of nature with Wilderness Wolves, a compelling slot machine experience exclusively available at Red Dog Casino. This game immerses players in the rugged beauty of the wild, where majestic wolves rule and fortunes await the brave.
Wilderness Wolves is not just about spinning reels; it's about being transported to a pristine forest where every spin echoes with the call of the wild. The game's design is both rustic and alluring, featuring symbols such as prowling wolves, full moons, and age-old totems, set against the backdrop of a serene wilderness.
Key Features of Wilderness Wolves:
Moonlit Respins: When the full moon symbol appears, it grants players respins, increasing the potential for howling wins.
Wolf Pack Multipliers: Achieve specific wolf symbol combinations, and watch your winnings multiply with the pack's strength.
Wilderness Free Spins: Triggered by unique symbols, this feature promises a flurry of free spins, heightening the adventure and rewards.
The game's soundscape is both haunting and evocative, intertwining wolf howls, rustling leaves, and distant bird calls. This adds depth to the player's journey through the wild, making it a holistic experience. Additionally, as with all offerings at Red Dog Casino, the slot machine's optimization ensures smooth gameplay across devices, be it desktop or mobile.
In conclusion, Wilderness Wolves is more than just a slot game; it's a wilderness adventure waiting to be embarked upon. It masterfully weaves the raw beauty of nature with the thrill of slot gaming, offering an experience that's both calming and exhilarating. For those with a passion for nature and the hunt for big wins, Wilderness Wolves at Red Dog Casino is a must-play.