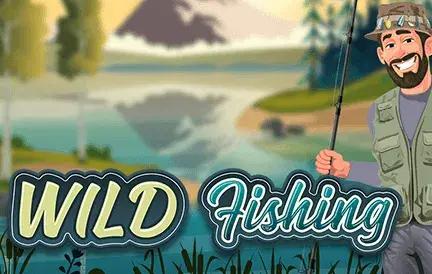 Dive deep into the vibrant world of aquatic adventures with Wild Fishing, a game that has made quite a splash at Red Dog Casino. As an online casino games reviewer, it's not often that a slot machine captures the essence of an activity as intricately as this one does with fishing.
Wild Fishing promises a reel experience (pun intended) like no other. From its calming blue theme to the realistic depiction of various fish species, it sets the stage for an angling adventure right from the first spin. The game's graphics are crystal clear, giving players the sensation of gazing into a pristine, fish-filled pond.
Highlighted features of Wild Fishing:
Realistic Aquatic Symbols: From trout to marlins, see a variety of fish swim across the reels.
Engaging Bonus Rounds: Cast your line and reel in some impressive bonus rewards.
Dynamic Sound Effects: The sound of water and the occasional splash enhances the immersive experience.
Smooth Gameplay: Navigating the game is as easy as casting a line in a serene lake.
The thrill of catching a big fish is analogous to landing a jackpot in Wild Fishing. Each spin brings with it the unpredictability of what the waters might offer, making the gameplay exhilarating.
Having played numerous slots at Red Dog Casino, Wild Fishing offers a fresh theme away from the usual glitz and glamor. This slot machine transports players to a tranquil lakeside, where the potential to net big wins is as abundant as the fish that populate its waters.
In conclusion, Wild Fishing is a breath of fresh air for those seeking an experience different from the typical casino glitter. With its serene backdrop and promising rewards, it's a catch that slot enthusiasts won't want to release. So, grab your virtual fishing rod and dive into this aquatic escapade!