Where's Old MacDonald at?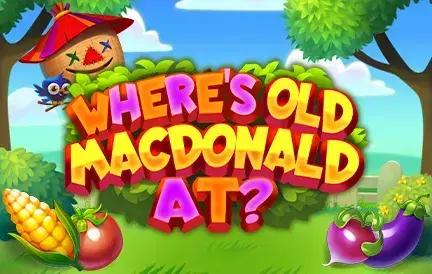 Farm-themed games have always been a hit, but "Where's Old MacDonald at?" raises the bar to a whole new level at Red Dog Casino. This slot machine isn't just a game; it's an adventure through the rustic countryside, filled with humor, charm, and the potential for bountiful harvests of rewards.
The first thing players will notice about "Where's Old MacDonald at?" is its vibrant and detailed graphics. From cheeky farm animals to rolling green fields, the game captures the essence of farm life with a playful twist.
Key attractions of Where's Old MacDonald at?:
Humorous Animations: Watch out for the mischievous animals causing light-hearted havoc.
Barnyard Bonus Rounds: Discover special features hidden in the farm.
Catchy Soundtrack: Foot-tapping country tunes that set the mood just right.
Adaptable Gameplay: Seamless gaming, whether on a desktop or mobile.
The audio elements of the game are equally impressive. The clucks, moos, and baa's paired with the catchy background music further immerse players into Old MacDonald's world, making every spin feel like a stroll down the farm.
In conclusion, "Where's Old MacDonald at?" is an epitome of fun and engagement in the world of slot games. Red Dog Casino, once again, showcases its dedication to offering top-tier gaming experiences with this slot machine. It's a perfect blend of humor, quality graphics, and rewarding mechanics. Whether you're a fan of farm-themed games or just in search of a fresh and engaging slot adventure, "Where's Old MacDonald at?" is sure to entertain and delight. So, pull on those boots and step onto the farm for a whirlwind of fun and rewards!