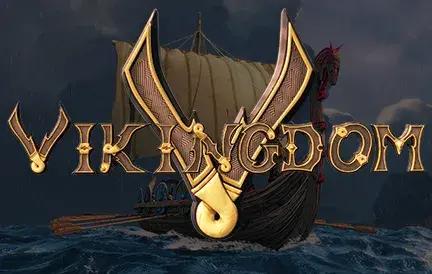 Embark on a thrilling journey to the legendary world of Norse mythology with the Vikingdom slot, exclusively presented by Red Dog Casino. This slot machine seamlessly melds ancient tales of Vikings with modern gaming technology, offering players an immersive experience that is both captivating and rewarding.
Vikingdom stands out not just for its impeccable graphics and animations but also for the authentic Nordic aura it exudes. As the reels spin, players are greeted by a saga of heroic Vikings, mythic creatures, and treasured artifacts. The crisp visuals paired with a gripping soundtrack transport players directly to the heart of a Viking expedition.
One of the most appealing aspects of Vikingdom is its gameplay mechanics.
Brimming with features, the game offers:
Highlighted Features:
Warrior Wilds: These symbols can replace any other, maximizing your winning chances.
Drakkar Scatters: Unlock these to sail into a sea of free spins and bonus rounds.
Epic Multipliers: Boost your winnings with generous multipliers that truly honor the Viking spirit.
Red Dog Casino's Vikingdom isn't just another slot machine; it's an adventure that plunges players into the heart of ancient Viking tales. The game mechanics ensure an engaging play, while the potential for lucrative rewards keeps the thrill alive.
In conclusion, Vikingdom is a stellar addition to the world of online slots. With its blend of historical authenticity and modern gaming features, it promises hours of entertainment and a chance at glorious victories. Whether you're a history buff, a fan of Norse mythology, or simply someone looking for an exhilarating gaming experience, Vikingdom awaits you with its rich Nordic tales and treasures. Grab your shield and set sail on this epic adventure today!