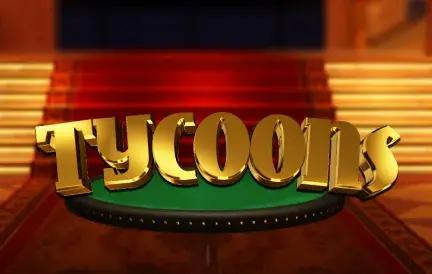 Enter the world of big business and even bigger bankrolls with Tycoons Plus, a slot machine that offers a tantalizing glimpse into the lives of the ultra-rich. With every spin, players are ushered into the realm of private deals, luxury estates, and high-stakes games, truly embodying the essence of being a tycoon.
Red Dog Casino, renowned for its top-tier game selection, has truly struck gold with Tycoons Plus. This game presents a unique blend of high-end visuals and intriguing gameplay mechanics. The reels are adorned with symbols representing affluence, from stacks of cash to the tycoons themselves, all exuding an air of power and wealth.
The slot machine goes beyond just surface-level glitz. Tycoons Plus brings to its players a myriad of ways to clinch victory, closely echoing the diverse business strategies of a real-world tycoon. And with the luxurious bonus features, players are sure to be kept on the edge of their seats.
Highlights of Tycoons Plus:
Opulent symbols such as gold bars, briefcases filled with cash, and luxurious cars.
High-roller bonus rounds that promise and deliver big wins.
The 'Billionaire's Bounty', a jackpot feature where fortunes can be made in a blink.
In conclusion, Tycoons Plus stands out as a premier game that beautifully captures the thrill of immense wealth and power. It's not just about the possibility of winning; it's about the experience of living the dream, even if only for a few spins. Red Dog Casino continues to uphold its reputation for quality by featuring such a gem. For those with an appetite for luxury and the finer things in life, Tycoons Plus is the perfect game to indulge in. Dive in, take a risk, and you might just find yourself among the ranks of the tycoons. The world of luxury awaits!