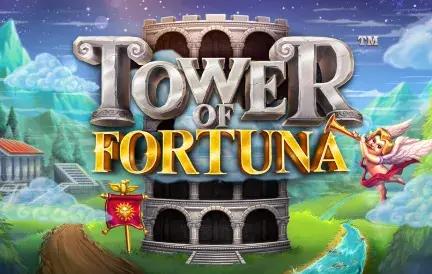 Step into a realm of mystique and possibility with Tower Of Fortuna, an enchanting game that beckons players to climb the heights of luck and prosperity. Presented by Red Dog Casino, this slot machine offers an immersive experience that enthralls with every spin.
From the onset, Tower Of Fortuna captivates with its striking visuals. The looming tower, set against a twilight sky, is filled with symbols of fortune and myth. The reels are adorned with icons that reflect the game's arcane theme, from magical potions to ancient coins, setting the mood for an enigmatic adventure.
A few salient features of Tower Of Fortuna are:
Mystical Multipliers: Achieving certain combinations can unlock potent multipliers, amplifying winnings.
Tower Climb Bonus: Ascend the tower in the bonus round and collect increasing rewards as you rise.
Free Spins Galore: Land the right symbols, and be rewarded with a cascade of free spins, enhancing the chances of striking gold.
Dynamic Soundtrack: The ambient music and sound effects seamlessly blend with the game's theme, elevating the overall experience.
One cannot ignore the fluidity of the gameplay. The transitions are smooth, the spins effortless, and the user interface intuitive. Whether a seasoned gambler or a newbie, anyone can easily navigate and enjoy the nuances of this game.
In summation, Tower Of Fortuna is not just another game in the vast sea of online slots; it's an experience, a tale of fortune waiting to be written. Red Dog Casino's commitment to offering premium games shines through with this slot machine. For those in pursuit of both a compelling narrative and potential riches, Tower Of Fortuna delivers on all fronts. Ready to ascend the tower of destiny? Your fortune awaits!