The Bank Heist Scratch Card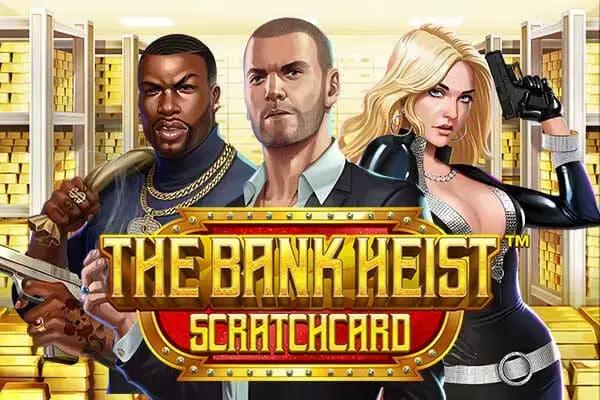 Delve deep into the world of covert operations and thrilling capers with The Bank Heist Scratch Card by DragonGaming. This game is a thrilling rendezvous, where players find themselves in the midst of a high-stakes bank robbery, aiming for the jackpot vault.
Every scratch in The Bank Heist Scratch Card unveils a new chapter of the story. DragonGaming has brilliantly brought the suspense of a heist narrative to the simple and instant format of scratch cards. The graphics are intricately detailed, showcasing the blueprint plans, safes, and the notorious characters involved in the heist.
Red Dog Casino is the ideal portal to jump into this gripping adventure. The game runs smoothly on this platform, ensuring that every player's heist attempt is uninterrupted and optimally suspenseful.
Key highlights of The Bank Heist Scratch Card include:
- Immersive Heist Graphics: Discover safes, getaway vehicles, and shady characters.
- Alluring Multipliers: Chance upon multipliers that can skyrocket your loot.
- Live dealer option: Once you've had your fill of heist action, transition seamlessly to traditional casino games. Engage with a live dealer, immersing yourself in an authentic casino experience.
In summary, The Bank Heist Scratch Card by DragonGaming is a whirlwind of suspense, strategy, and potential rewards. The game takes a simple scratch card concept and elevates it to a cinematic level. With every scratch, players inch closer to cracking the safe and making off with the grand prize. The live dealer option provides an additional layer of entertainment, allowing players to switch from the fast-paced heist world to the classic charm of traditional casino games. If a blend of storytelling and gaming is what you seek, The Bank Heist Scratch Card is your perfect accomplice.