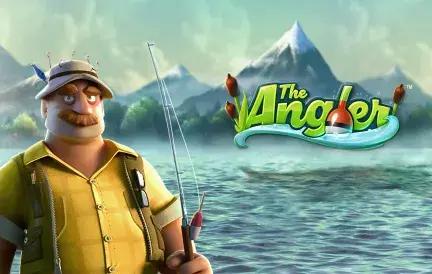 Set sail for a fishing adventure with The Angler, a captivating slot machine featured prominently at Red Dog Casino. This game reels players into the life of a passionate fisherman, offering a tantalizing taste of the open waters and the thrill of the catch.
The Angler boasts meticulously crafted graphics, highlighting the finer details of fishing – from the shimmering fish to the rustic fishing gear. Every spin promises a new catch, with symbols that come alive with aquatic allure.
Hooked on Features:
Tackle Box Wilds: This trusty fishing gear can replace other symbols, creating a sea of winning combinations.
Fish Free Spins: Netting three or more fish symbols rewards players with a flurry of free spins amidst the serene lake backdrop.
Boat Bonus Round: Step into the fisherman's boat, casting out for a bonus round teeming with underwater treasures.
The background audio is a gentle mix of lapping waves and distant gulls, creating a tranquil lakeside atmosphere. Occasional splashes and the fisherman's excited shouts breathe life into the game, making players feel as if they're right there on the boat.
Red Dog Casino's choice to feature The Angler in its slot machine repertoire is a nod to their commitment to diverse and immersive gaming experiences. This game is not merely about spinning; it's a journey into the heart of nature and the age-old sport of angling.
In summary, The Angler offers players a refreshing break from the norm, transporting them to calm waters and sunlit fishing expeditions. If the call of the wild water and the thrill of a big catch beckon you, this slot machine at Red Dog Casino is the perfect escape. Cast your line and reel in those wins!