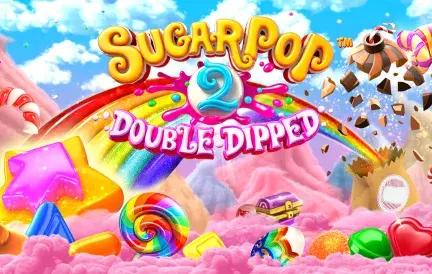 Sugar Pop 2, found exclusively at Red Dog Casino, is the sweet sequel that every slot enthusiast has been eagerly awaiting. This slot machine seamlessly melds the excitement of cascading wins with the delight of a candy-coated universe, making it a top pick for both entertainment and potential payouts.
The brilliance of Sugar Pop 2 lies in its dynamic visuals. Players are treated to a mesmerizing display of candies, each with its unique flair, popping and making way for new treats. The animations are buttery smooth, and the colors pop, true to the game's sugary theme.
Key attributes of Sugar Pop 2:
Cluster Wins Mechanic: A refreshing departure from traditional paylines, offering multiple winning possibilities.
Special Candy Features: Unique candies that unleash exciting bonuses.
Level-Up Progression: Rewards players as they ascend through different levels.
Engaging Soundtrack: Upbeat tunes that complement the game's sweet nature.
Beyond its vibrant facade, Sugar Pop 2 also offers a depth of gameplay that keeps players engrossed. The multitude of features ensures that no two gaming sessions are the same, guaranteeing endless fun.
In summary, Sugar Pop 2 is not just a game, but a delightful journey through a candy kingdom. Its combination of compelling gameplay mechanics and dazzling aesthetics makes it a standout. Red Dog Casino continues its legacy of offering premium gaming experiences, and this slot machine is a testament to their dedication. Whether you're revisiting the candy-filled universe or exploring it for the first time, Sugar Pop 2 promises a thrilling adventure. So, gear up to satisfy your gaming sweet tooth and dive into this delectable world of wins!