Spirit Of The Wild Video Slot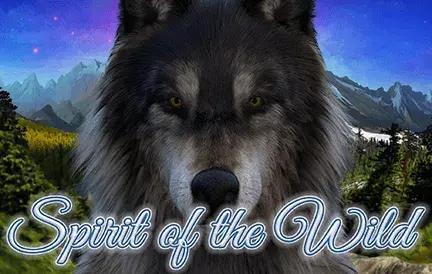 Embark on a mesmerizing journey into the heart of nature with Spirit Of The Wild. Exclusively available at Red Dog Casino, this slot machine offers players an opportunity to connect with the untamed beauty of the wilderness, while standing a chance to secure impressive rewards.
The visuals in Spirit Of The Wild are nothing short of breathtaking. As the reels spin, players are presented with magnificent depictions of majestic creatures and scenic beauty. The howl of the wolf, the fluttering of the butterflies, and the rustling of leaves in the wind immerse players into a serene environment, making it more than just a game, but a soul-soothing experience.
Highlights of Spirit Of The Wild:
Wildlife Free Spins: Align the sacred animal totems and unleash a flurry of free spins, enhancing your winning potential.
Nature's Blessing Multiplier: Secure the blessing of the spirit animals and watch your winnings multiply, honoring your connection to the wild.
Scenic Respin Feature: Land the serene landscapes and trigger respins, giving you another chance to align with nature's bounty.
Red Dog Casino's commitment to providing unparalleled gaming experiences is evident in Spirit Of The Wild. The game mechanics are fluid, the payouts generous, and the thematic coherence is maintained throughout, making this slot machine a standout in a sea of casino offerings.
In conclusion, Spirit Of The Wild is not just about spinning and winning; it's an invitation to commune with nature's finest offerings, to appreciate the beauty of the wilderness, and to walk away with not just monetary rewards, but a sense of tranquility. If you're in the mood for a game that transcends the ordinary, head over to Red Dog Casino and let your spirit roam free with Spirit Of The Wild!