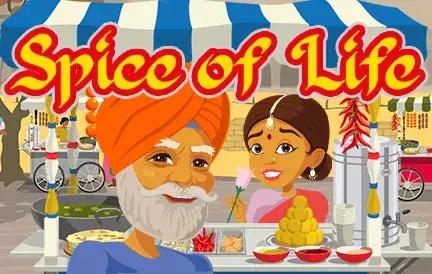 Venture into a world of flavors and exciting gaming experiences with the *Spice Of Life* slot machine, exclusively available at Red Dog Casino. This game embodies the very essence of its name, promising players a rich tapestry of sights, sounds, and winning opportunities.
From the very first spin, *Spice Of Life* captivates with its colorful array of symbols representing spices and culinary delights from around the world. The graphics are visually stunning, and every detail, from the intricate designs to the animations, is thoughtfully crafted, making the game a feast for the eyes.
Key Features of Spice Of Life:
Spicy Bonus Rounds: Activate these rounds, and be transported to exotic markets where you can pick your favorite spices for additional multipliers.
Wild Herb Respins: This feature allows for respins with sticky wild symbols, leading to enhanced winning combinations.
Flavorful Free Spins: Collect scatter symbols, and immerse yourself in a whirlwind of free spins where every win adds a dash of extra flavor to your earnings.
Playing this slot machine at Red Dog Casino guarantees not just an opportunity to win but also a journey through the aromatic lanes of global cuisine. The sound effects, mirroring bustling market scenes and gentle sizzles, complete the immersive experience, making every session memorable.
In the vast world of online casino games, *Spice Of Life* stands out, offering a unique blend of entertainment and tantalizing gameplay mechanics. For players who crave a gaming experience that resonates with their love for flavors, adventures, and big wins, this game is a perfect match.
In summary, *Spice Of Life* at Red Dog Casino offers more than just the usual spins and wins. It provides a gourmet adventure filled with opportunities to earn while enjoying a visual and auditory banquet. If you're in the mood to add some zest to your gaming sessions, this slot machine is the way to go!