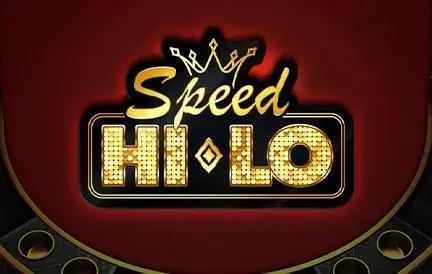 Step into a dynamic world of swift decision-making with Speed Hi-Lo, a recent addition to the thrilling roster at Red Dog Casino. While not your traditional slot machine, this game offers rapid-paced action, keeping players on the edge of their seats with its quick rounds and immediate payouts.
Speed Hi-Lo stands out with its straightforward gameplay. A card is drawn, and players must quickly decide if the next card will be higher, lower, or the same. With each round lasting mere seconds, it's a fast-paced thrill ride from start to finish.
Key features of Speed Hi-Lo include:
Instant Play Mechanism: No waiting, just immediate rounds for those who crave non-stop action.
Diverse Betting Range: Suitable for both high-rollers and casual gamers.
Slick User Interface: Navigating and placing bets is a breeze, ensuring an optimal gaming experience.
Adaptable Gameplay: Speed Hi-Lo is designed to run smoothly on both desktop and mobile devices.
The game's minimalist design is complemented by crisp graphics and clear audio cues, allowing players to focus on their choices without unnecessary distractions.
In summation, Speed Hi-Lo breathes fresh air into Red Dog Casino's game lineup. For those seeking an alternative to the traditional slot machine, this game offers a rapid, exhilarating challenge. It's all about instinct, strategy, and the thrill of the unknown. Whether you're a seasoned gamer or just looking for a quick game to pass the time, Speed Hi-Lo promises an adrenaline-packed experience. Ready, set, predict! Dive into the fast lane and see if fortune favors your choices in this electrifying game.