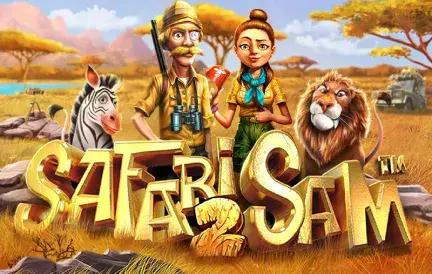 Embark on a thrilling expedition across the African plains with Safari Sam 2, a slot machine that promises wild adventures and rewarding encounters. Hosted exclusively at Red Dog Casino, this sequel to the popular original game brings back the charm of Safari Sam with enhanced features and captivating graphics.
Safari Sam 2 truly stands out with its immersive design. Set against the backdrop of the vast African savannah, the slot is filled with lifelike symbols of wild animals, tribal elements, and of course, the ever-enthusiastic Safari Sam. Each spin is accompanied by ambient sounds of the wilderness, drawing players deeper into the heart of the continent.
Highlights of Safari Sam 2 include:
Stunning Graphics: Detailed symbols and dynamic animations make every spin a visual treat.
Engaging Bonus Rounds: Uncover hidden treasures as you navigate the game's rewarding bonus features.
User-friendly Interface: Whether a seasoned player or a newbie, navigating Safari Sam 2 is intuitive and hassle-free.
However, for players who have experienced the original Safari Sam, they might find some elements of the sequel familiar. While the game builds upon its predecessor's legacy, some might desire more distinct features to set the two games apart.
In conclusion, Safari Sam 2 offers a splendid mix of adventure and opportunity. It seamlessly melds top-tier graphics, an engaging storyline, and the thrill of potential wins, making it a worthy addition to Red Dog Casino's portfolio. For those yearning for a virtual safari experience replete with excitement and surprises, the Safari Sam 2 slot machine is an expedition you won't want to miss.