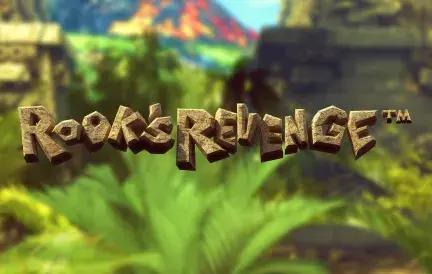 Embark on an adventurous quest deep into ancient civilizations with Rook's Revenge. Nestled among the top-tier games at Red Dog Casino, this slot machine offers players a journey filled with mystery, treasure, and of course, the opportunity for monumental wins.
Visually, Rook's Revenge is a tantalizing spectacle. The game is set against the backdrop of a lush jungle with ancient temples, immersing players into a world reminiscent of lost civilizations. Rook, the animated tribal chief, dances, and celebrates beside the reels, providing both entertainment and a personal touch to every player's wins.
What's more, the rhythmic drum beats and tribal chants of the soundtrack set the mood perfectly, making players feel as though they are genuinely exploring hidden temple ruins.
Key Features of Rook's Revenge:
Exploding Symbols: Win sequences see symbols explode and make way for new ones, increasing win possibilities.
Multiplier Trail: With every consecutive win, watch your multiplier grow, leading to potentially massive payouts.
Free Spin Totems: Land these, and you're in for a whirlwind of free spins, upping the excitement manifold.
Immersive Animations: From Rook's dances to the symbols' intricate designs, the animations are both entertaining and engaging.
In essence, Rook's Revenge offers more than just a spin-and-win experience. It's an expedition into a world of ancient wonders, brought to life with impeccable design and features. Red Dog Casino, known for its discerning choice of games, has truly hit a home run with this slot machine. For those with an adventurous spirit, and a penchant for vibrant, feature-rich slots, Rook's Revenge is a must-play. Get ready to join Rook on a quest for treasures untold!