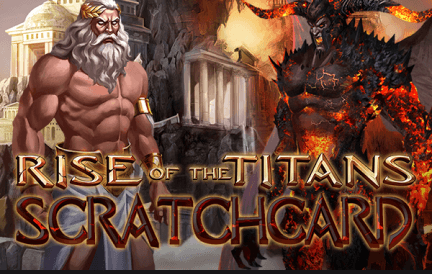 In the vast realm of online slot games, few can capture the majestic allure of ancient mythology quite like Rise Of The Titans by DragonGaming. Set against a backdrop of epic battles and legendary creatures, this game promises players an adventure that transcends the reels.
Rise Of The Titans stands tall with its rich graphics and compelling storyline. DragonGaming has meticulously crafted a game environment that immerses players into a world of gods, monsters, and heroic quests. Every spin is not just a chance at winning but also a dive into a narrative that's as old as time.
For those eager to join this epic journey, Red Dog Casino offers the perfect gateway. The game's integration on the platform is seamless, ensuring that players experience the full visual and auditory splendor that Rise Of The Titans has to offer.
Distinctive features of Rise Of The Titans include:
Engaging Bonus Rounds: Battle with titans and earn hefty rewards.
Mythical Symbols: Gods and creatures of lore grace the reels, each with its own unique payout.
Live dealer option: While a surprising addition to a slot game, the live dealer feature brings a human touch, offering players a chance to enjoy other casino classics within the same theme.
In conclusion, Rise Of The Titans by DragonGaming is a masterstroke in online slot design. The game effortlessly merges mythology with modern gaming mechanics, delivering a playing experience that's both thrilling and memorable. The live dealer feature, though unexpected for slots, is a delightful twist, adding another layer of immersion. If you seek a game that's more than just spinning reels, Rise Of The Titans beckons you to partake in a legendary tale of might and magic.