Reelin And Rockin Video Slot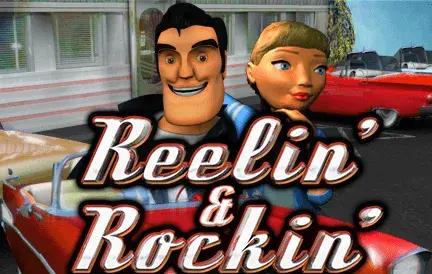 Roll back the decades and let the good times roll with Reelin And Rockin, the hottest retro groove at Red Dog Casino. This slot machine captures the golden era of rock 'n' roll, whisking players away to a time when jukeboxes ruled and the dance floors were alive with energy.
Reelin And Rockin stands out with its vintage charm. The backdrop sets the mood with a classic American diner scene, neon lights and all. Slot symbols, ranging from vinyl records to flashy cars, scream nostalgia, making every spin a delightful trip down memory lane. The visuals are perfectly complemented by a toe-tapping soundtrack that transports players to a time when rock was young.
Beyond the nostalgic aesthetics, Reelin And Rockin also excels in gameplay. The slot machine is packed with features that resonate with the rock 'n' roll spirit. Bonus rounds deliver the promise of big rewards, much like hitting the jackpot on an old jukebox, and the free spins amplify the retro rhythm even further.
Key Features:
Retro Vibes: Relive the golden age of rock 'n' roll and 50s flair.
Jukebox Jackpots: Engage in features that mirror the thrill of the era.
Classic Soundtrack: Groove to tunes that capture the spirit of the times.
To sum it up, Reelin And Rockin is more than just a game; it's a retro experience that hits all the right notes. It's a harmonious blend of vintage charm, immersive gameplay, and exciting rewards. If you're looking to relive the good old days or simply want to experience the magic of the golden era, make your way to Red Dog Casino. Reelin And Rockin is spinning and waiting for you to join the dance. So, put on your dancing shoes and let the reels rock your world!