Reef Encounter Video Slot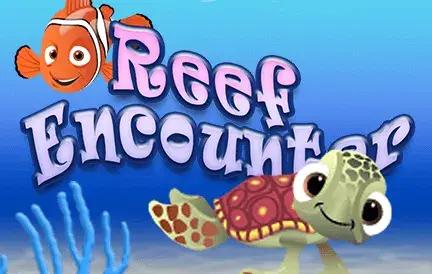 Dive deep into the azure depths with Reef Encounter, a vibrant game that immerses players in the rich and colorful world beneath the waves. Nestled within the gaming treasure trove of Red Dog Casino, this slot machine offers a refreshing escape, transporting gamers to the heart of a bustling marine ecosystem.
The brilliance of Reef Encounter is instantly evident in its visuals. The reels shimmer with a dazzling array of marine life, from graceful seahorses to curious clownfish. The meticulous attention to detail and vibrant colors capture the beauty and diversity of coral reefs. Accompanying these visuals is a serene and melodic soundtrack, reminiscent of the gentle ebb and flow of ocean currents.
Dive into these standout features of the game:
The 'Starfish' scatter symbols that reveal hidden underwater bonus realms.
Wild symbols personified by the playful turtle, amplifying potential treasures.
Free spins ushered in by the colorful coral symbols, adding layers of excitement.
The 'Treasure Chest Hunt' bonus game, where players navigate the reef in search of sunken riches.
Functioning as a premium slot machine, Reef Encounter is intuitive and user-friendly, ensuring a smooth gaming voyage for both beginners and seasoned players. The game's RTP signals a fair chance at harvesting the ocean's riches, combining entertainment with the lure of potential rewards.
In summary, Reef Encounter is an underwater adventure like no other. It effortlessly marries the thrill of the chase with the calm of the ocean, providing a gaming experience that's both relaxing and exhilarating. If you've ever been fascinated by the mysteries of the deep or are simply on the lookout for a fresh gaming experience, Reef Encounter is a must-play. And there's no better place to dive in than Red Dog Casino.
Set sail for this aquatic adventure, and may your spins be as bountiful as the ocean itself!